When it comes to decking options for your dock and waterfront property, nothing compares to the remarkable benefits of polypropylene decking. Voyager Dock comes exclusively with Titan Deck, which promises a perfect balance of aesthetics, durability, and low maintenance. Let's explore the exceptional advantages of polypropylene decking and show you why it is our choice and should be yours too!
WHY POLYPROPYLENE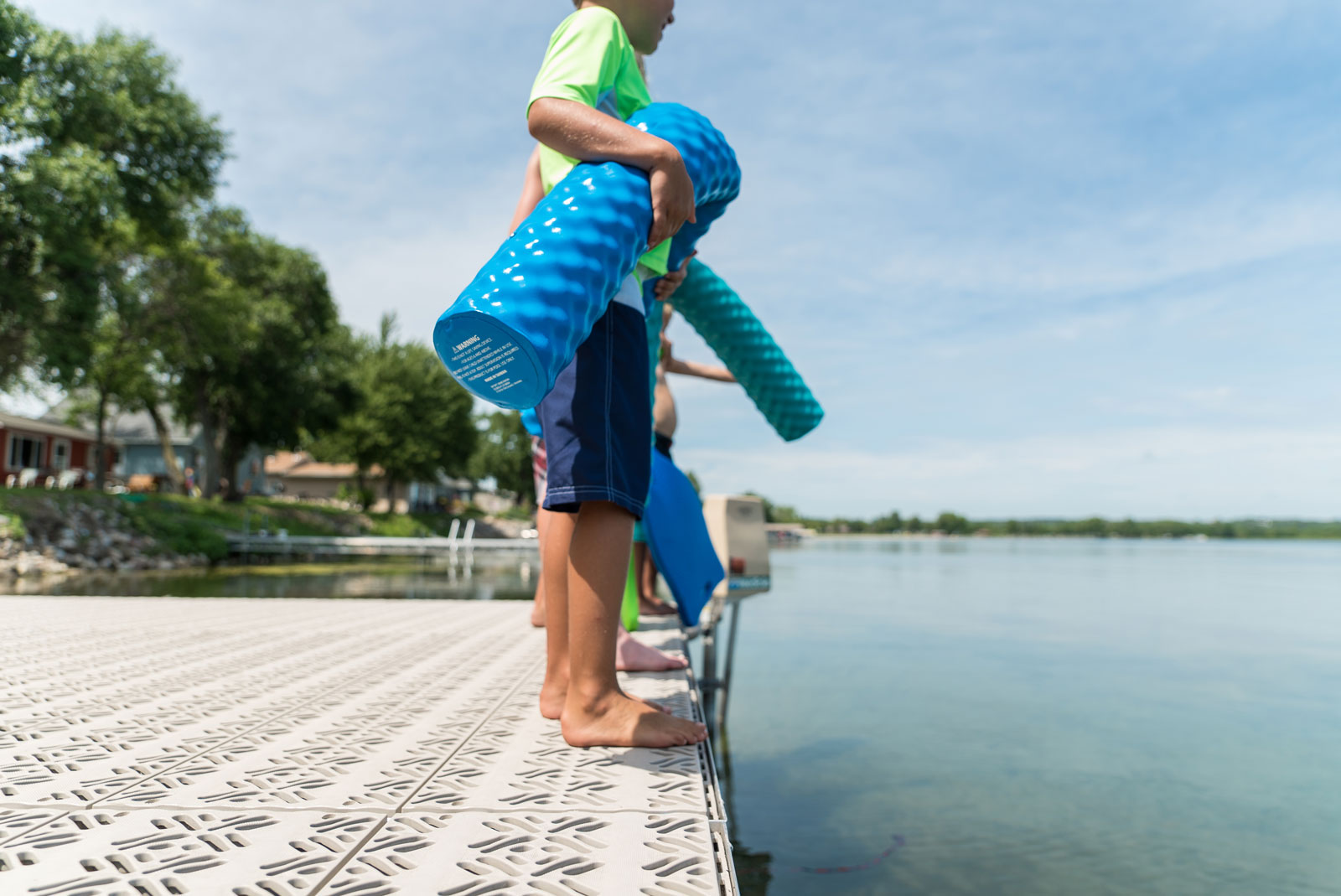 Maintenance Free Longevity: Titan Deck on a Voyager Dock is the best solution for those seeking a hassle-free dock. Thanks to its superior resistance to mold, mildew, and rot, you can rest assured that your dock will maintain its perfect condition, even in harsh environments. Say goodbye to constant upkeep and embrace the freedom of enjoying your dock without the worry of wear and tear.
UV Protection: Prolonged exposure to the sun can wreak havoc on traditional decking materials, causing fading and deterioration over time. Polypropylene decking is designed to withstand the sun's harsh rays, ensuring your dock keeps its color and appeal for years to come.
Safety and Comfort: Your dock should be a place of relaxation and enjoyment for the whole family. Titan Deck is barefoot friendly. The slip resistant surface makes it safe for kids, adults, and pets to play without worry. The comfortable surface also provides a pleasant feel for every step.
TIPS FOR POLYPROPYLENE DECKING MAINTENANCE
One of the best aspects of polypropylene decking is its minimal maintenance requirements. However, to maximize its lifespan and beauty, consider these simple tips.
Regular Inspections: Conduct routine inspections to identify any potential issues. Titan Deck's durability means you'll likely have fewer problems, but proactive checks ensure early detections and easy fixes if needed.
Gentle Cleaning: Cleaning Titan Deck is a breeze. Use mild soap, water, and a soft brush to remove dirt and debris. Avoid harsh chemicals.
Seasonal Upkeep: Shield your deck from extreme weather once removed for the winter months.
OUR CHOICE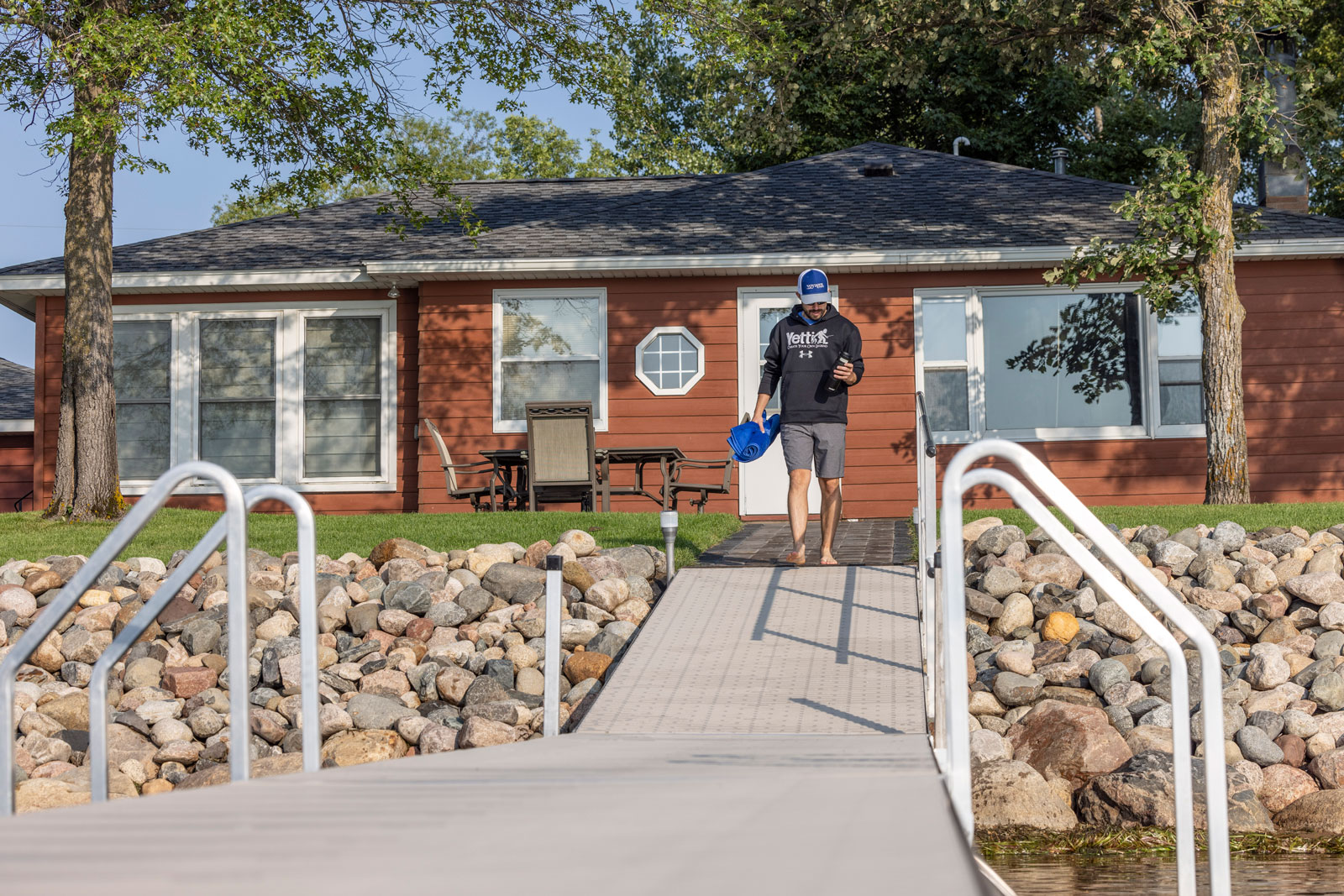 Polypropylene decking represents the future of dock construction and waterfront enjoyment. Its unmatched combination of strength, beauty, and longevity makes it the perfect choice for Voyager Docks. No endless cycle of maintenance and costly repairs that traditional materials demand. With Titan Deck there is more time to enjoy the scenery and create memories with family and friends.
YOUR CHOICE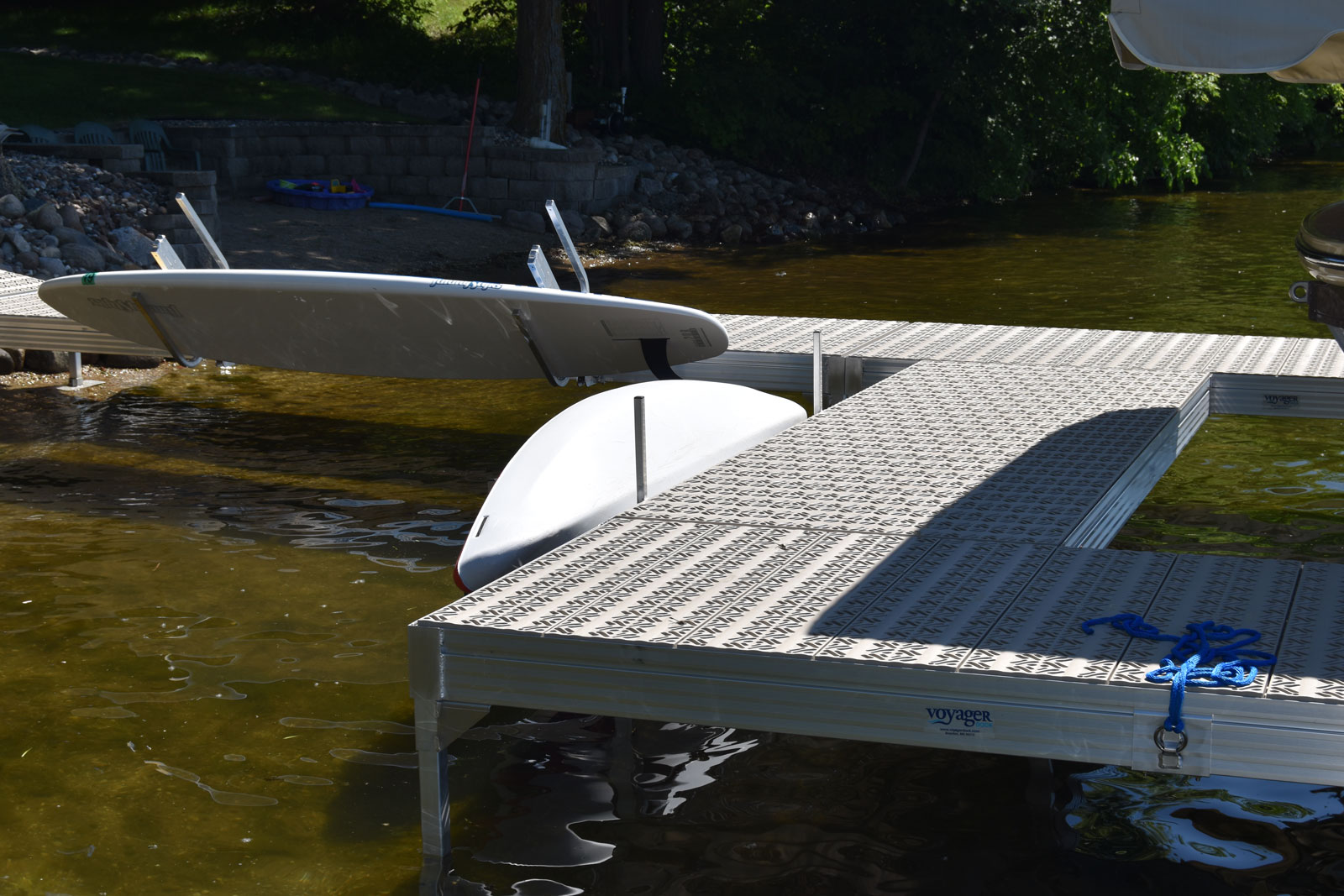 Your dock deserves the best, and polypropylene decking delivers on all fronts. Experience the unmatched durability, low maintenance and beauty of Titan Deck when you choose a Voyager Dock. Elevate your waterfront property with polypropylene decking. Make the smart choice for your dock and let Voyager Dock transform your waterfront into a true paradise.