When it comes to enjoying your waterfront property by spending quality time on your boat dock, choosing the right seating options can make all the difference. At Voyager Dock, we understand this and offer both dock benches and chairs designed to enhance your waterfront experience. Whether you're looking for comfort, durability, or style, we have you covered.
BENCHES VS CHAIRS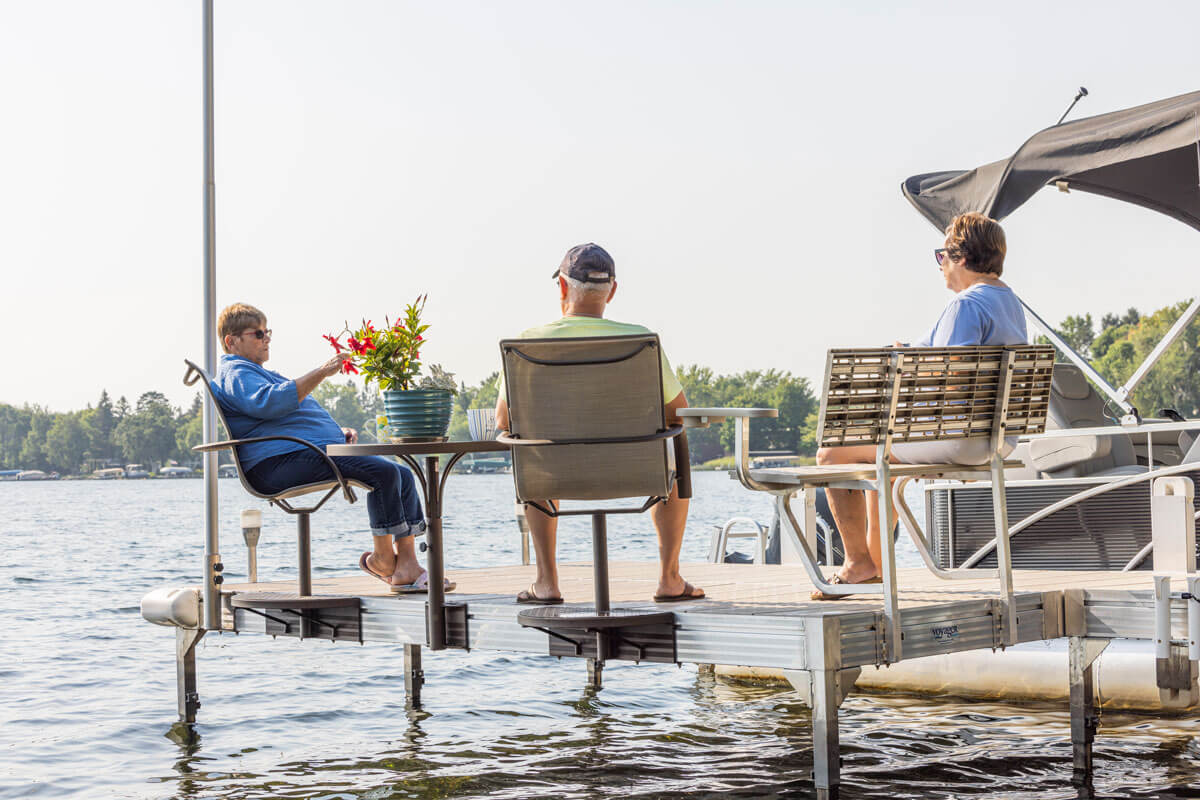 Comfort: Dock benches offer spacious seating, allowing you to relax with friends and family comfortably. Their flat surfaces make them versatile for sitting or lounging.Dock chairs provide individual comfort. Chairs are perfect for those who prefer their own space and flexibility.
Durability: Voyager Dock's benches are built to withstand the elements, ensuring long-lasting durability even in harsh marine environments.Similarly, chairs from Voyager Dock are high-quality and can endure the challenges of waterfront living.
Style: Dock benches come in two colors, tan and gray, to match your dock's decking, providing a timeless and classic look.Dock chairs offer a modern and stylish appearance. These chairs effortlessly enhance the visual appeal of your dock making it a stylish and inviting space.
BENEFITS OF VOYAGER DOCK SEATING OPTIONS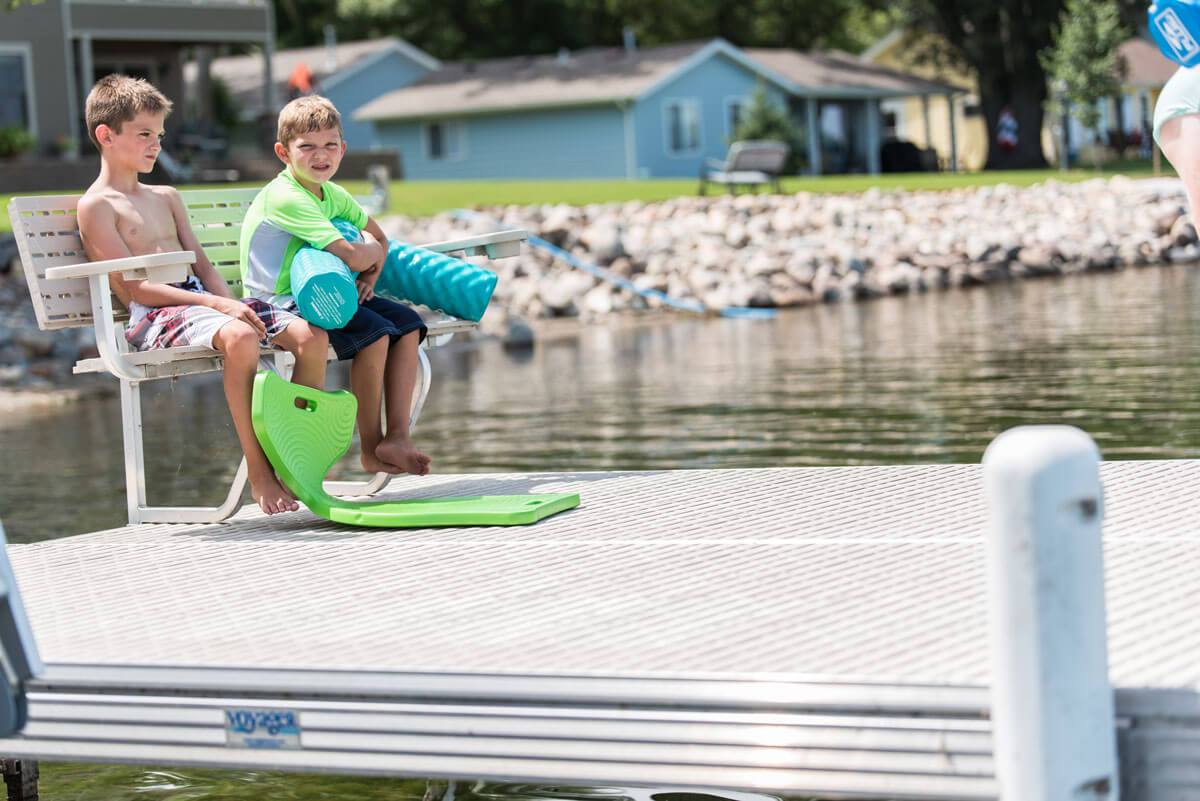 Enhanced Waterfront Experience: Both benches and chairs contribute to elevating your waterfront experience. They provide convenient and inviting seating options for you and your guests to savor the beauty of your waterfront property and create memorable moments.
Maintenance: Voyager Dock benches and chairs are designed to be low maintenance, making it easier for you to keep them in good condition and enjoy your dock without the need for constant upkeep.
Versatility: Both seating options offer flexibility in terms of placement on your dock. You can strategically position benches and chairs to maximize your dock's seating capacity.
Family Friendly: Both benches and chairs provide seating solutions suitable for families, allowing everyone to enjoy the waterfront experience comfortably.
YOUR CHOICE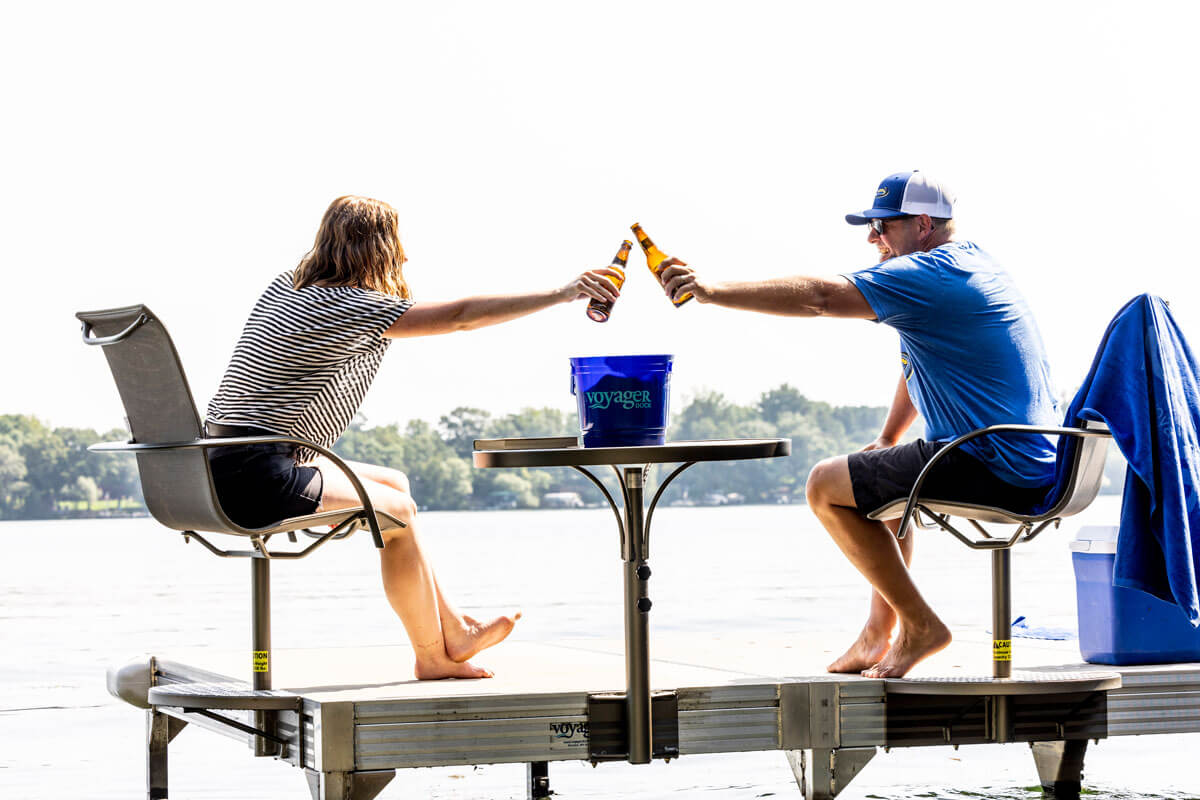 Your choice of dock seating is important for maximizing the enjoyment of your waterfront property. When selecting dock seating, consider factors like your dock's size and shape, intended use, and personal style preferences. Elevate your waterfront experience with Voyager Dock benches and chairs and make your dock the ultimate spot for relaxation and fun for years to come.